While there are plenty of good restaurants to choose from in Zadar – Croatia, it is quite difficult to find vegan options, so HappyCow has been my savior! In particular, it helped us discover the Art of Raw.
It was a little bit difficult to find the location, as the entrance that leads to the restaurant is small. So we asked for directions and were able to find it. Once we arrived, the location was amazing! Beyond amazing even!
It is overlooking the sea and the port. There are very nice outdoor settings with tables, lounges and even beds. You can relax and have a drink, and it's more like visiting Miami. They also have a bar in the middle, which is cool. I thought the atmosphere seemed perfect for a nice date, as it's super romantic. It's also a great place to hang out and watch the sunset if your are visiting Zadar. The waiters were super friendly, and there was even wi-fi!
We ordered some dishes that we thought would be small portions…however, they were quite large once they arrived. I ordered the empanadas and the stuffed champignons. For a starter I had kale chips, which were delicious and a bit spicy.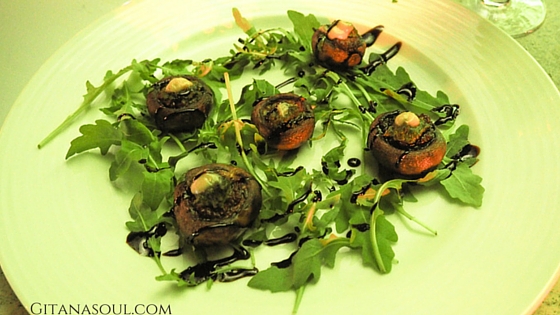 The food was quite honestly the best vegan food I have ever had! The mushrooms were cooked to perfection, the empanadas were made with a nice vegan twist! They were crunchy, sweet and full of flavor! I highly recommend them, and also don't forget to try their wine as it is local Croatian wine (which was also very tasty)!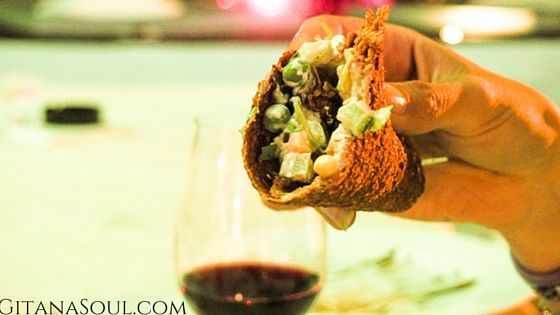 I was quite tempted to go there again the next morning for breakfast, but unfortunately I was leaving! I would definitely visit Art of Raw again. They also have a second location in Zagreb.